while searchig for HQ material, i recently found the mini of a tile i did not know on Heroscribe: Dungeon Exit.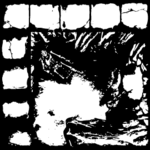 (
Page
)
The page also refers to a Guardian Hall tile, which seems nice too.
Do you know where it comes from?
After years of lurking, and after thorough research, i could not find this tile.
Thanks!