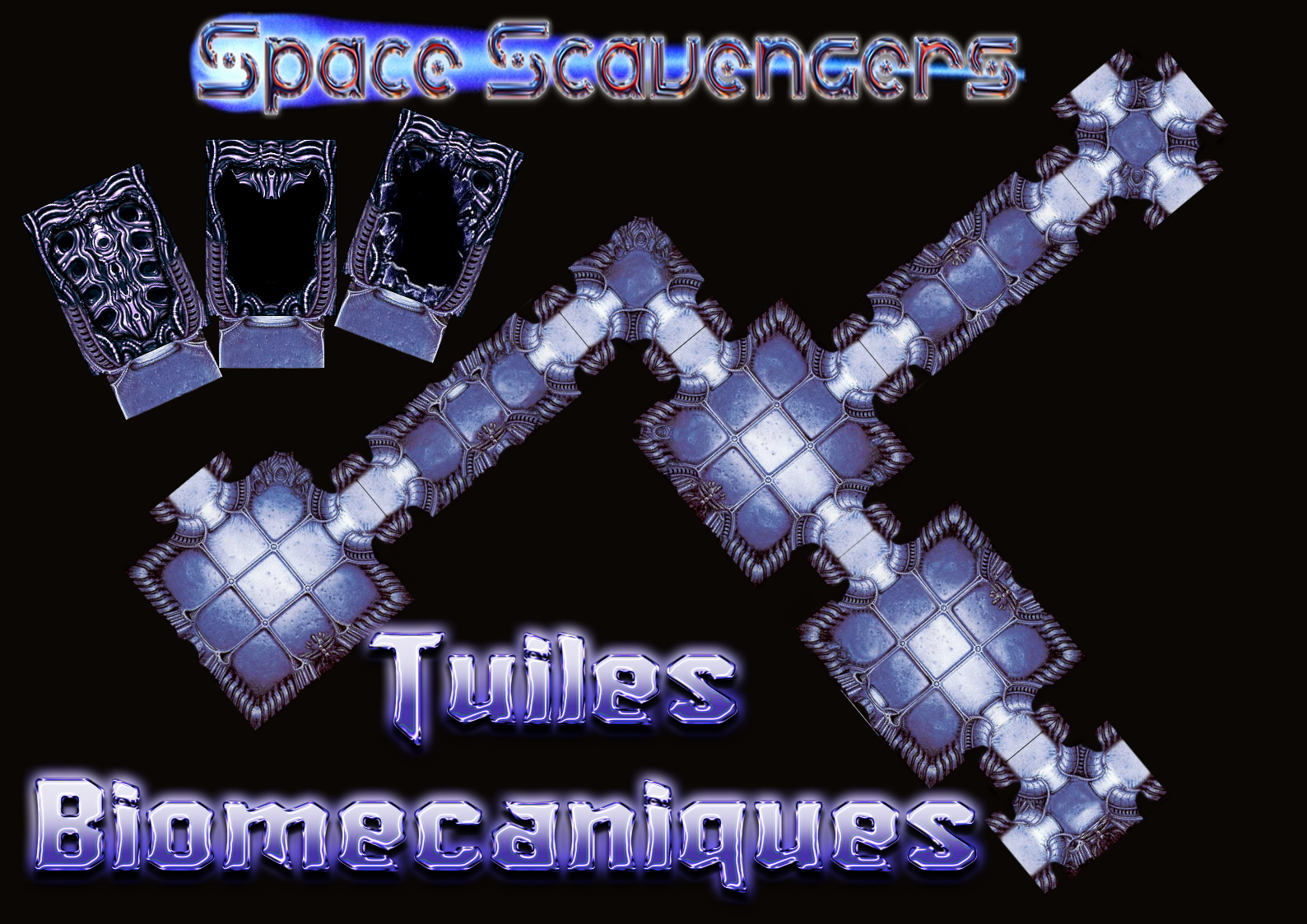 Hi all ! Here are some "Biomechanical Tiles" and some doors, inspired by the art of H.R. Giger (the father of Alien), but the original art is from the 2nd edition of Space Hulk. Those tiles are suitable for both Space Hulk and Space Crusade games, providing a new xeno environement. This work is originaly part of my own "space crawler" game "Space Scavengers", the inside of Kryomeks ships and Hives.
You'll find in this PDF booklet some A3 sheets to print, full of biomechanical corridors, rooms and intersections, and a full set of biomechanical doors, open, closed and dammaged.
Hope you like this !
(follow the link below to access the PDF on line, and, if you wish to, download it)
https://drive.google.com/file/d/1jPIiyY ... ViYs5/view