Big Bene wrote:Mine arrived at christmas eve, as I already posted. I took pictures while unpacking it, but I didn't have the time to upload yet. I'm a little bit in stress. Will post pictures asap.
OK, here they come:
A very original package: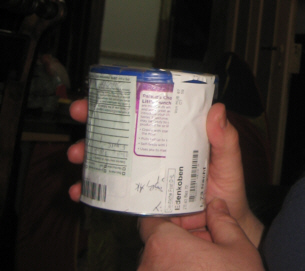 Packed with care: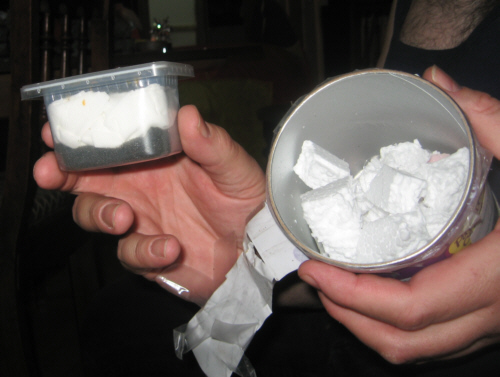 And it is...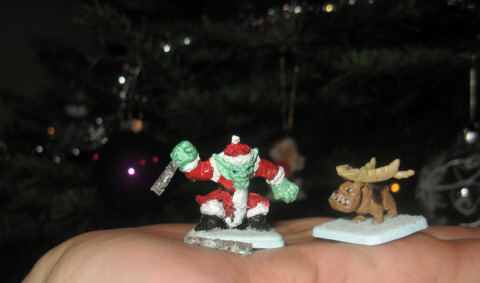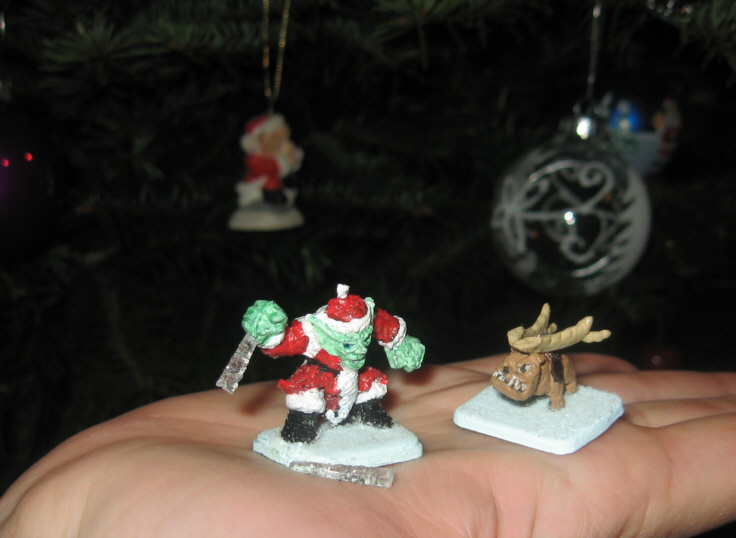 An ice gremlin santa! Very fitting! And he's got a reindeer, too! I love how he made the antlers out of a jawbone
Also like the dog, where is this figure from?
Moreover, with the greenfaced Santa and the dog in costume, I think there is a Grinch reference.
The translucent ice staff is magnificent (one piece broke, but I think I can easily fix it).
Thank you very much!
I tried to catch a bit of the background with the christmas tree in the photos.