Okay! On your first turn, share your character's name, stats, and equipment or custom class (whichever you chose). Then do as you please.
NOTE: We'll follow the standard hero turn order by default (Barbarian, Trollslayer, Elf, Wizard) but I'll allow you to agree on an alternate turn order if you want to try doing something tactical. You can PM each other about tactical maneuvers so's I can't be cheap and change my own strategy.
................................
The Manse Macabre
The heroes stand in the courtyard beneath a moonless night sky. Towering before them is the old manse the Martense clan has called home for nine generations. Surely Baron Martense has left a clue to the source of his power somewhere in this eldritch house. If the heroes can identify it, perhaps they can destroy it and bring Martense back to humble mortality. Within these walls lies madness, death, or victory -- by night's end, they may all look equally wonderful.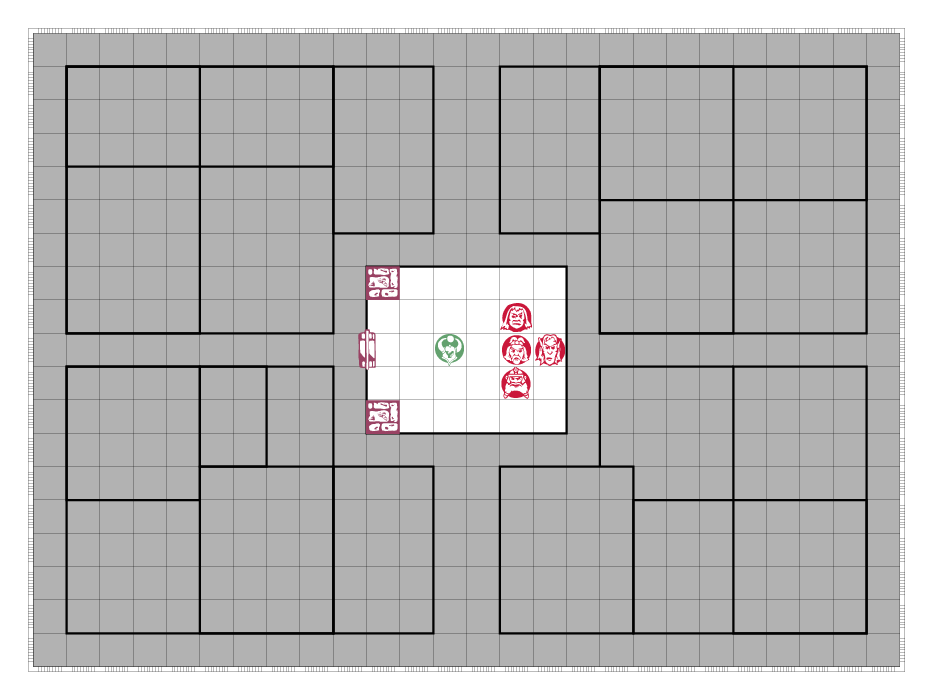 This courtyard acts as the entrance and exit from the manor.
Before you is an ancient statue of a Martense ancestor, striking a dramatic pose. Behind the statue, the windows of the manor watch you like a half-sleeping dragon.