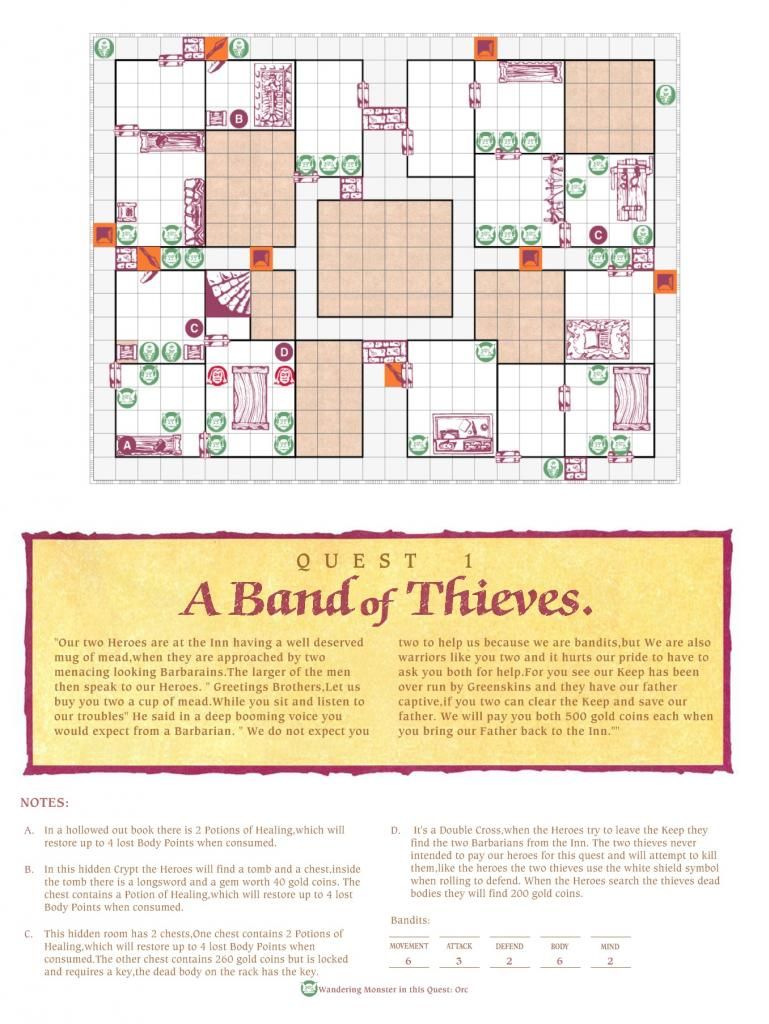 A one shot quest for the semi beginner level player, uses components from the main game system only.
I wrote this so my nephew and I could play a side game, the heroes have no artifacts but do have a fair amount of gear.
Barbarian is equipped with Battle Axe and a Helmet.
Dwarf is equipped with Broadsword,Shield and a Helmet.
If you don't have two extra heroes for the Bandits then use two Chaos Warriors instead.
[
Jump to
post 11
for the reworked Quest.
-edit

]