Tillykke med fødselsdagen!
A bit late....
This is an updated version of "Guarding Pamela Bush" as I liked the plot-twist.... so now there is even more!
This is needed to play (apart from the GameSystem)
1x short stair tile from "Kellar's Keep"
some Chaos Spells (for non US versions)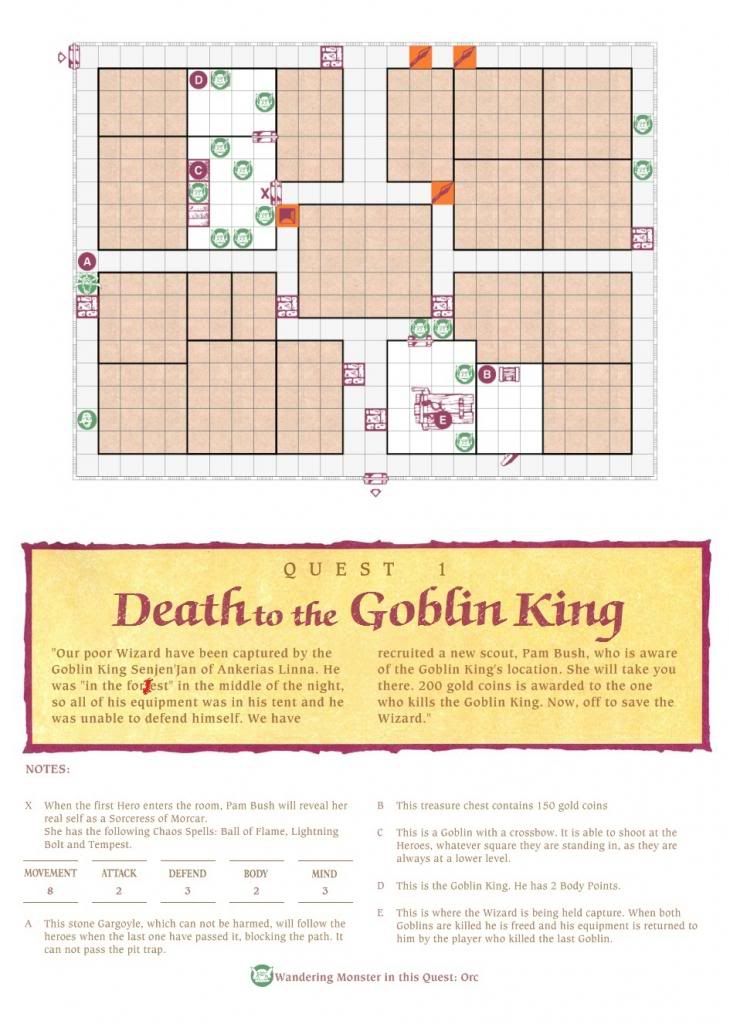 Notes on how to play:
Pam Bush is moved by the first player. She can move up to 8 squares. She will stay between the first and last player when moving.
When the door with the X is opened, Morcar takes control of her.
If there is a wizard in the party he will not be able to play untill he has been freed. If there is not, the player that gives him his equipment will play him as well.