Updated link April 2020
EDIT***
Here is a link to my cards in jpeg format
https://postimg.cc/gallery/yBDKBr5
***
Finished cards printed professionally, photo Oct 2020.
See page 10 for more photos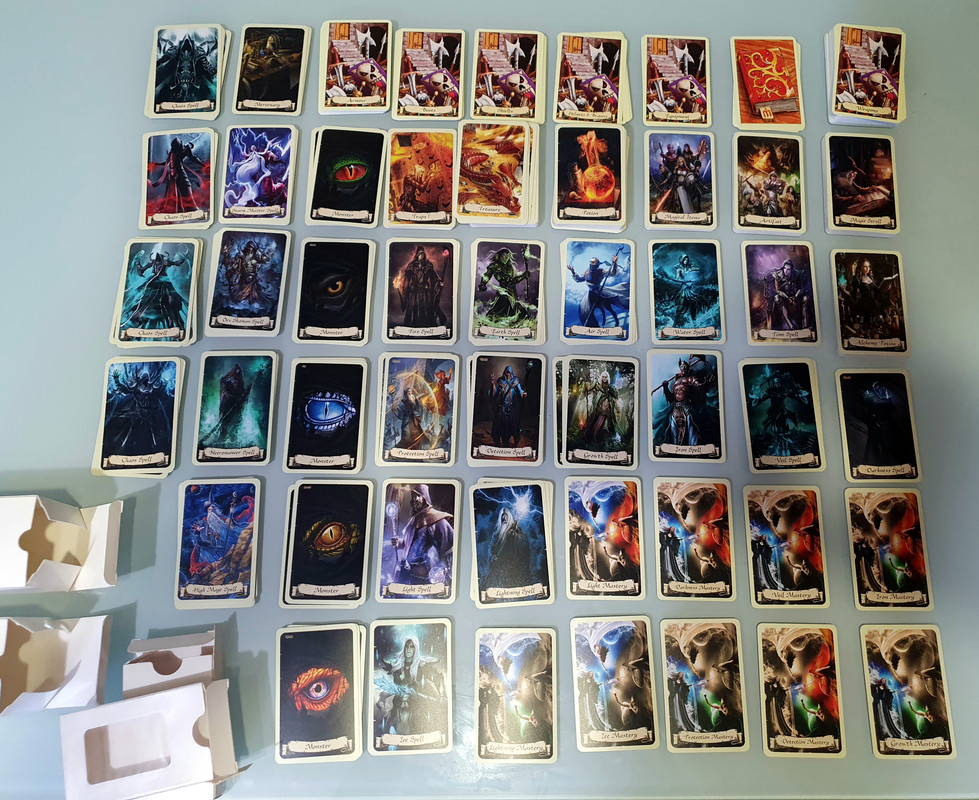 Original post:
yep, another custom card thread.
This is a bit of a preview of a few of the cards I have made for my family for hero quest.
I originally was going to go the print at home route, but being a perfectionist I couldn't handle it when the front of the card didn't line up proper with the back due to home printer duplex mode sucking.
So I went the full photoshop high Rez design and professional print mode.
A summery of my card system
* utilises the black, green, orange and purple combat dice
* all heroes now have different starting dice that serve to differentiate them all. Barbarian higher chance to hit and be hit. Dwarf standard. Elf lesser chance to hit and be hit. Wizard lesser chance to hit and more of being hit.
* magical attack or effects using purple dice.
* equipment cards add to characters starting dice in most circumstances rather than simply replacing them
* dual wielding balanced and fun
* helmet and bracers function changed.
* new armour rules for heavy armour
* artifact cards revamped for new combat dice and system
* artwork attempts to tie in with old school cards but cards are higher quality than the originals (the ones shown are full plastic and so will never wear out)
Here are a few of the results- they look a bit yellow in the photos though - shouldn't have used blue background I guess
Wizard weapons
Wizard armour
My solution to armour helms and shields (only a few of them shown)
A few examples of weapons.