Hey everyone,
I joined the site a few years ago and started posting about a year ago (year and a half ago), and just realized that I have not introduced myself. My name is James and I look like this, long hair and swing a hammer for a living.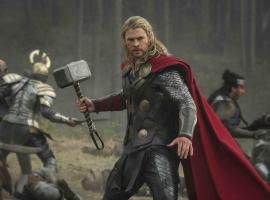 Only I'm not Chris Hemsworth
.
I have been a big fan of this game for years. I started playing it sometime in the early 90's and have been hooked ever sense. Everything that everyone has done here on this site is great and I'm pretty sure I'll end up divorced because of this site (at least that what my wife keeps telling me). I'm always here reading what people have posted.