Nice to be here. I am very surprised that there is such a huge following of this game... that I dimly remembered playing ONCE back in late 1989.
I was otherwise occupied with trying to have sex with girls at that time, so I really didn't pay much attention to my cousin's game.
That same cousin brought up how fun it was last holiday season, and I thought it might be worth giving a go. So I picked it up off of Kijiji, the figures were painted,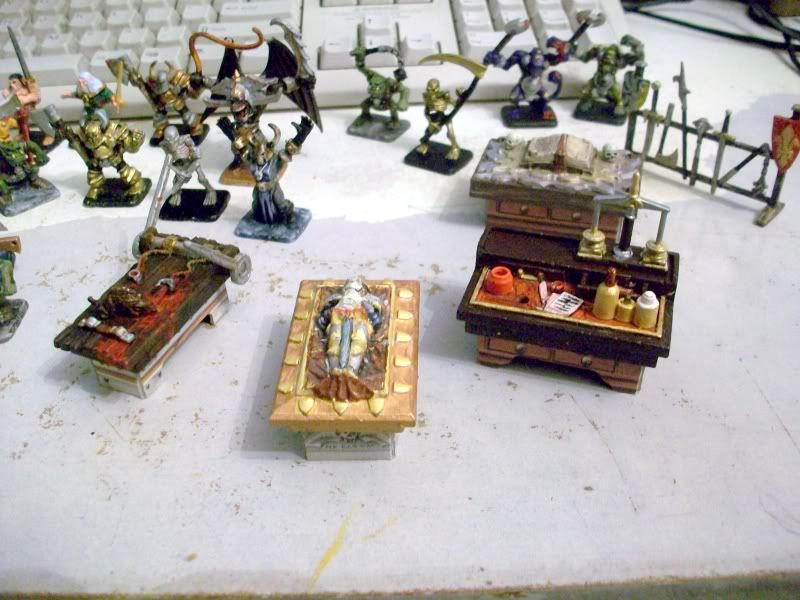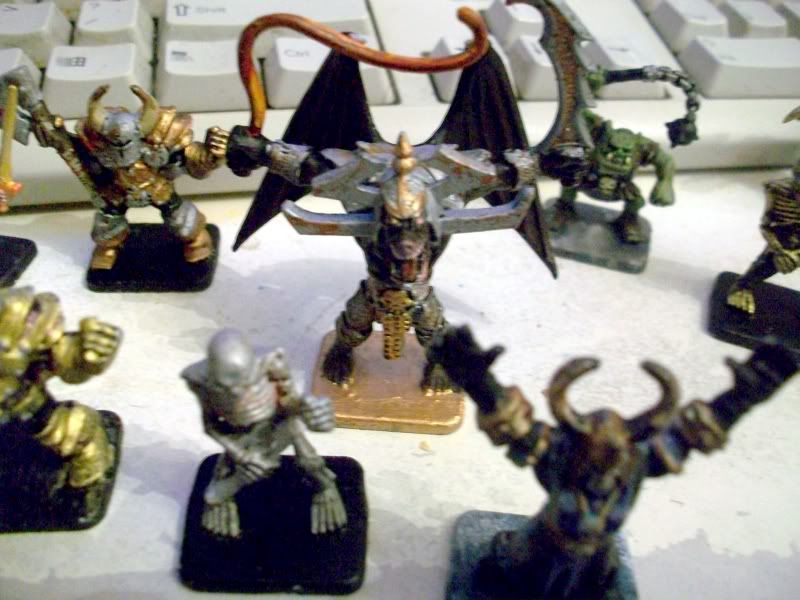 I made sure I got a Necromancer for meself (the witch king figure...there's also a skel that has his scythe cut off, so we use him for a wizard skel) and when we played... I was bowled over!
We've played the past three Saturdays straight! I've gone thru TWO full bottles of Tequila worth of Margueritas!
As a
huge
fan of diablo, I gotta say that computer games can't compare to this type of board game!
The fact that Zarquon or whatever his name is is played by a well-established D&D master who tweaks the game makes it all the better for ...well, players who
can
drink Margueritas...