Following on from my recent re-introduction to HQ (see
here
), I thought I'd have a go at re-painting some minis, as the 12-year-old me hadn't done a great job, and the intervening quarter of a century has taken it's toll, too.
For starters, though, I found some un-painted goblins in my copy of Kellar's Keep, so decided to start with those. Having done some reading, I decided to try Acrylics this time round (enamels back then), and to try to use some techniques to add a bit more depth and realism. The results so far have certainly proved better than my earlier attempt, but they seem to lack something, so I'm hoping if I post some work-in-progress pics, someone might be able to point me in the right direction?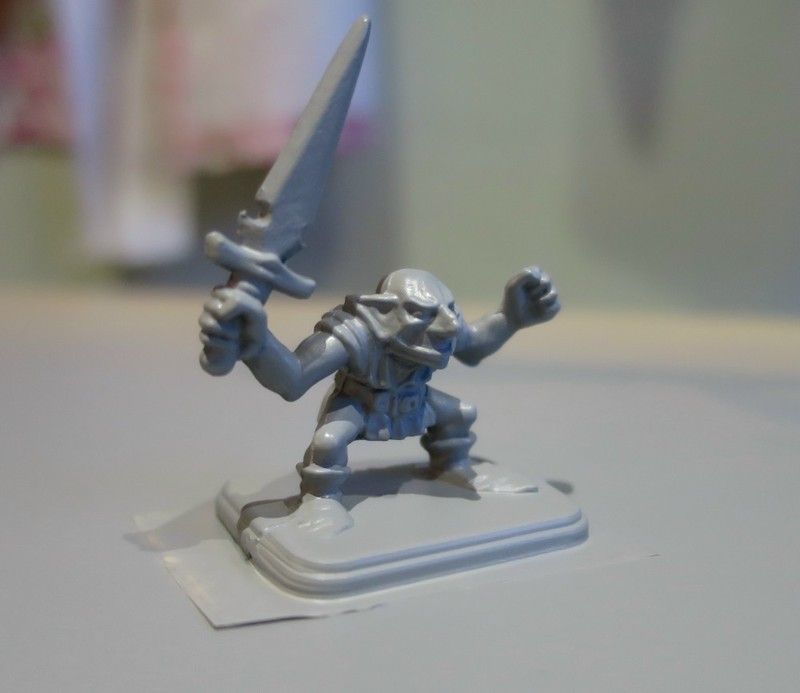 Primed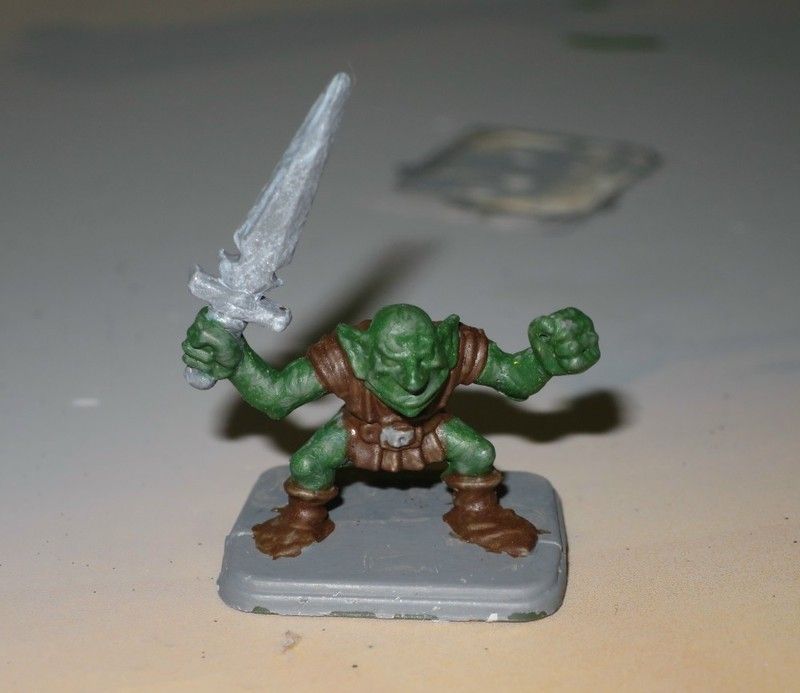 Base Colour
Washed shadows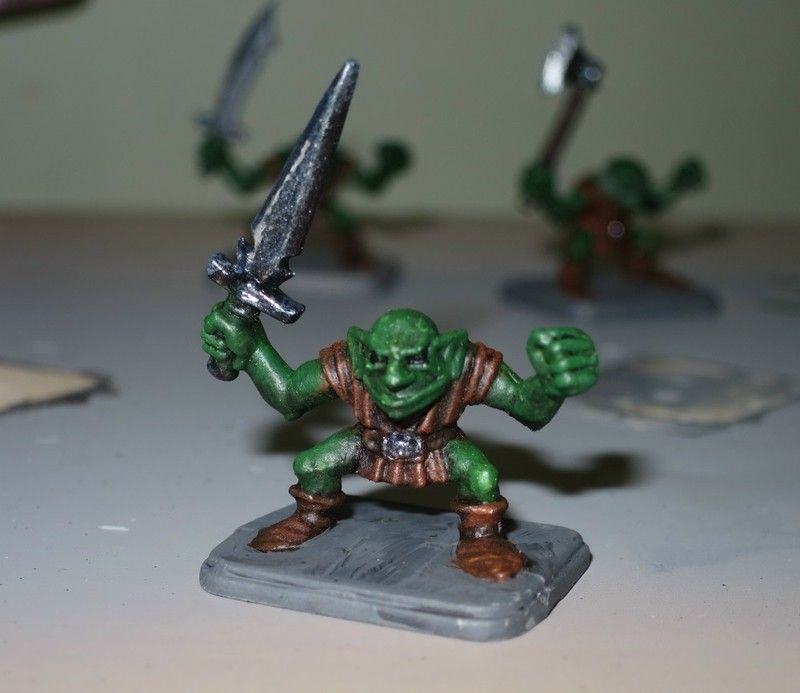 Dry-brushed highlights
I think I need to use a brighter highlight shade, and am struggling with the large flat metal areas on the weapons - any tips, and what else could I be doing better?