I'm not into blood stained weapons on my minis these days (not that there is anything wrong with that
) but it seemed I had a real dose of it back in 91 or whatever.
So, here is how I painted my barbarian's flesh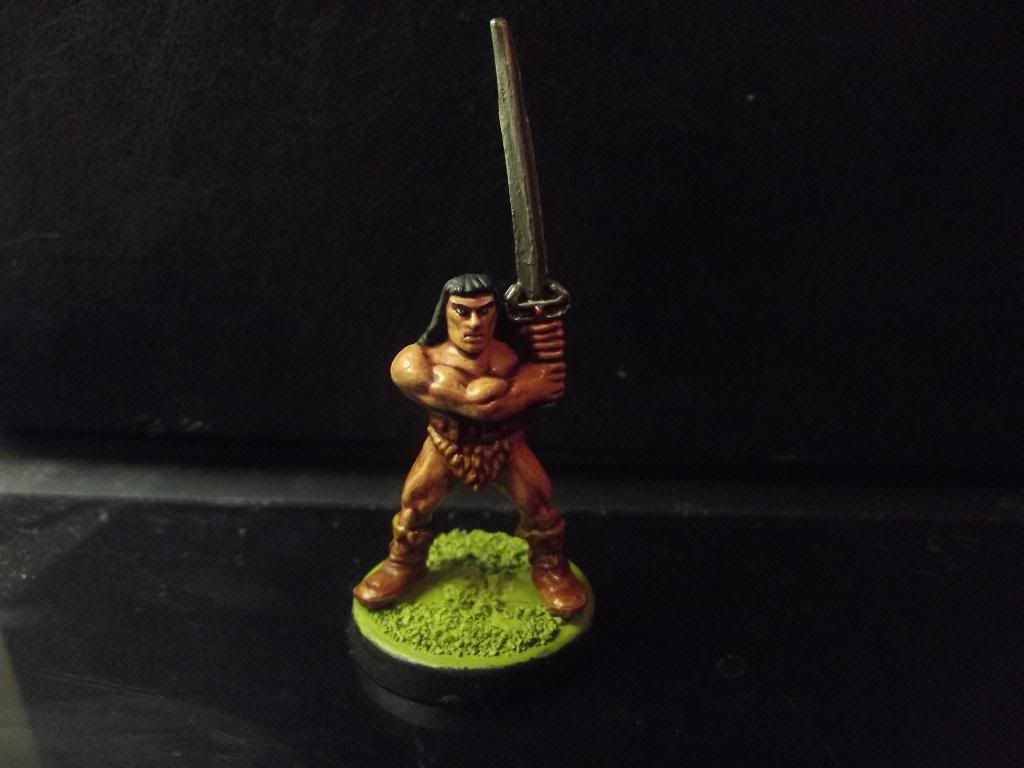 First step was dwarf flesh (ratskin), nice and thin-and then going over it gain, followed by a liberal dousing of ogryn flesh.
Next up, another layer of dwarf flesh, leaving the recesses alone.
Then a 50/50 layer of elf (kislev) flesh, expanding the areas I left alone with the last coat.
A final highlighting of kislev flesh was applied (remembering everything gets a drip of water)
Last step was a heavily watered down ogryn flesh.